The Use of VR Therapy Clinics for Dealing With Mental Health Issues
4 min read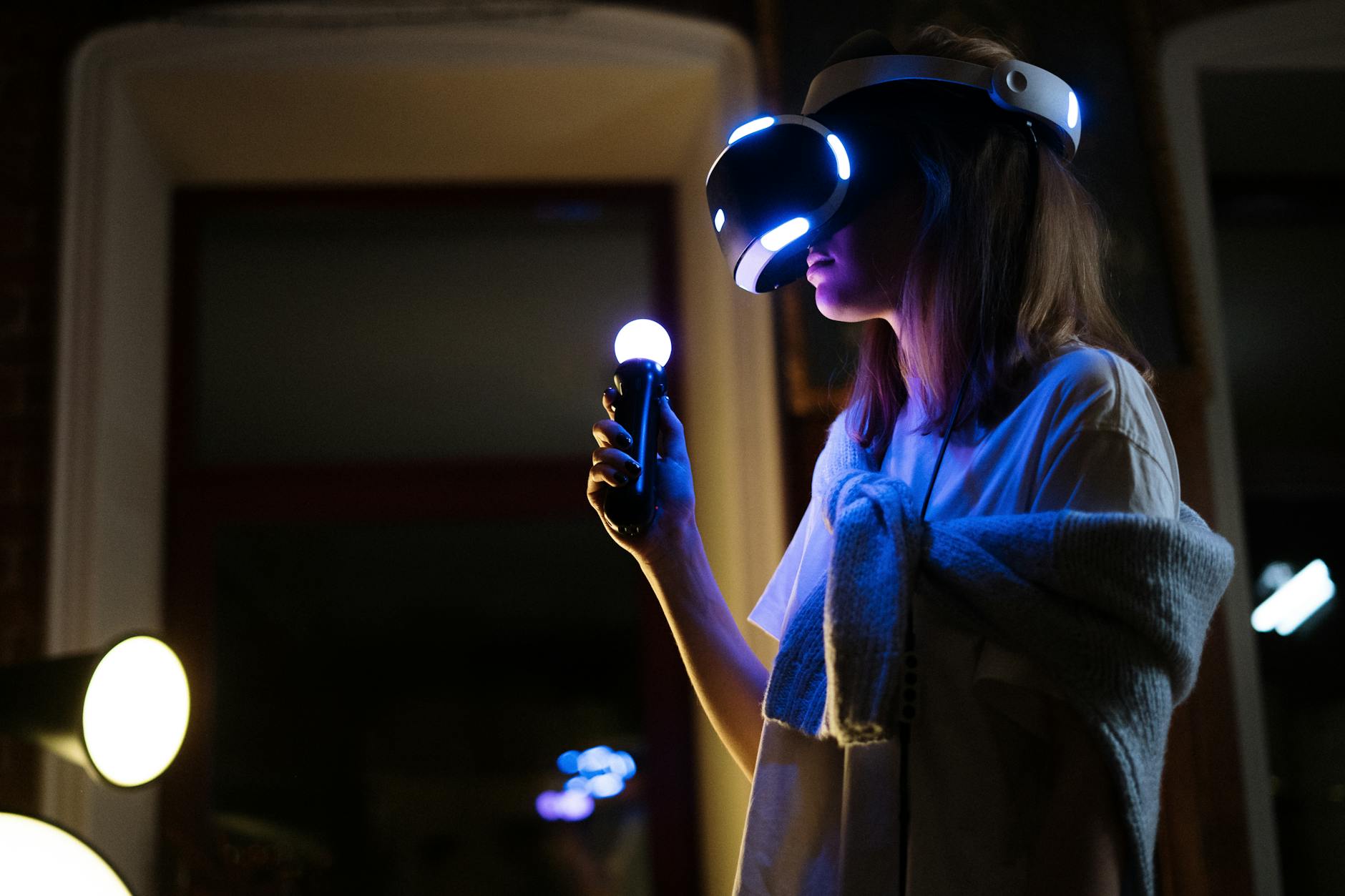 VR therapy has helped many patients dealing with different diseases and conditions, including mental health problems. Since the start of its use, VR therapy has been growing, and more and more people are considering this advanced and alternative solution since it's more convenient and fun. Being able to deal with different health issues from the comfort of our home has been a great advantage, especially this past year.
But, how do VR therapy clinics help patients? Below we'll explain more about its use and how it helps patients work on their mental health.
How Does VR Therapy Work?
VR therapy uses virtual reality technology for treating patients who are dealing with mental health issues through visual immersion. A virtual reality therapy clinic helps patients get visual treatments by real therapists that provide engaging treatments, and all of that without having to leave their homes. The device they use, a VR headset that is provided to patients, optimizes the treatment in real-time.
The visual immersion device creates an artificial environment that gives the patient a simulated experience, helping them deal with their mental health issues through a remote and private environment. The therapist communicates with the patient every step of the way, gradually exposing them to sources of distress and phobias to increase their tolerance to distressing and anxiety-provoking situations.
VR Therapy Treats Different Mental Health Disorders
VR therapy in mental health treatments has been around since the 1990s mostly for treating soldiers and war veterans. But, recent advantages in technology and reduction in cost have made it more accessible for dealing with different types of mental health disorders.
PTSD Treatment
One study has found that VR therapy alone is as good as a combination of VR therapy and drug therapy. Even one of the drugs studied has led to a worse outcome for the patients. Although you might think PTSD only exists in the military, the truth is there are around 7.7 million people in the U.S. alone with PTSD, many of which suffer due to sexual trauma in their past.
However, it is likely that many of these cases go unreported and consequently – untreated. It is unfortunate since there are very effective treatments available that can greatly help these patients deal with their trauma. And as we mentioned earlier, now it's even easier with VR clinics offering more convenient home treatments for patients to feel more at ease.
Anxiety and Phobias Treatments
As well as PTSD, VR therapy has been used by clinics for many years in treatments of anxiety disorders and phobias. Since many people are suffering from anxiety disorders, treatments provided through self-guided therapy and telemedicine can make a huge difference. Avoiding yet another anxiety by waiting in clinics, can greatly help patients deal with their mental health problems in a safe and comfortable zone.
The way VR therapy works in dealing with phobias and anxiety disorders is that it gives the patients a virtual environment, and with the help of therapists, they learn to deal with and move past those disorders. For example, if a patient is afraid of flying, the VR clinic can provide software complete with airplane seats, and additionally a subwoofer system to mimic the sounds, sights, and feeling of flying.
Stress Relief Treatment
Whether a person deals with some type of mental health condition, the truth is most of us experience levels of stress and anxiety during our life. One way to deal with stress is through meditation and exercises like Yoga or Pilates, which are an excellent way to improve our mood and state of relaxation. Although exercises and meditation may not be the sole treatment in dealing with stress and anxiety, they can still help improve our overall health.
VR therapy enables patients to relax by distracting them using a VR headset. With time patients will learn to follow that pattern even without using the headset. For example, VR therapy can also help patients with limited mobility and wheelchair-bound patients. VR might indeed be the next big thing for mental health since it has a great potential when it comes to dealing with the human brain.
In Closing
The use of VR therapy has made big improvements in treating mental health issues, and people are becoming more open to using such technology. Offering immersive therapy in a safe environment has helped patients open up and made it easier for them to deal with their issues. VR clinics are slowly becoming the next best thing about telehealth, and more and more people are loving the idea of virtual reality treatment.